Learn more about us…
In business for over 20 years in Mt. Juliet, we've maintained our reputation as THE premiere, old-fashioned butcher shop in the Nashville area.  Our founder Jerry Houston founded Houston's Meat and Produce over 20 years ago.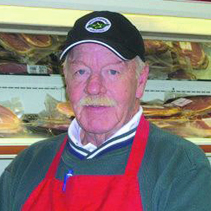 Jerry Houston, Founder
Jerry Houston started in the grocery business in 1972 at Green Hill Market. He then operated Suggs Creek Market before founding Houston's Meat and Produce more than 20 years ago. Prior to his passing, Jerry was semi-retired from his business but was at the shop nearly every day. He passed on a true legacy that his family continues to honor today!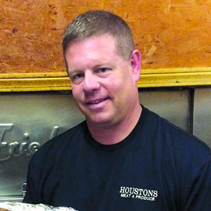 Chris Houston, Owner
The son of Houston's Meat & Produce founder Jerry Houston, Chris is fulfilling his father's legacy by continuing to provide service and developing relationships. He's at the store every day to oversee the day-to-day operation of the best butcher shop in the Nashville area!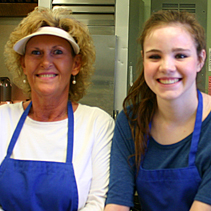 We're Family…
Our staff here at Houston's Market & Produce is committed to providing you with outstanding service that has made us a staple in the Mt. Juliet community. Our staff becomes family, and it is safe to say that when you come into our market, you'll immediately get that feeling. The majority of our loyal customers have become our friends over the years. Give us the opportunity to serve you in the same capacity. Your taste buds won't regret it!
Great Deals, Delivered to Your Inbox
Let the savings come to you! Get weekly emails with free coupons, in-store promotions, and the weekly Super Savers!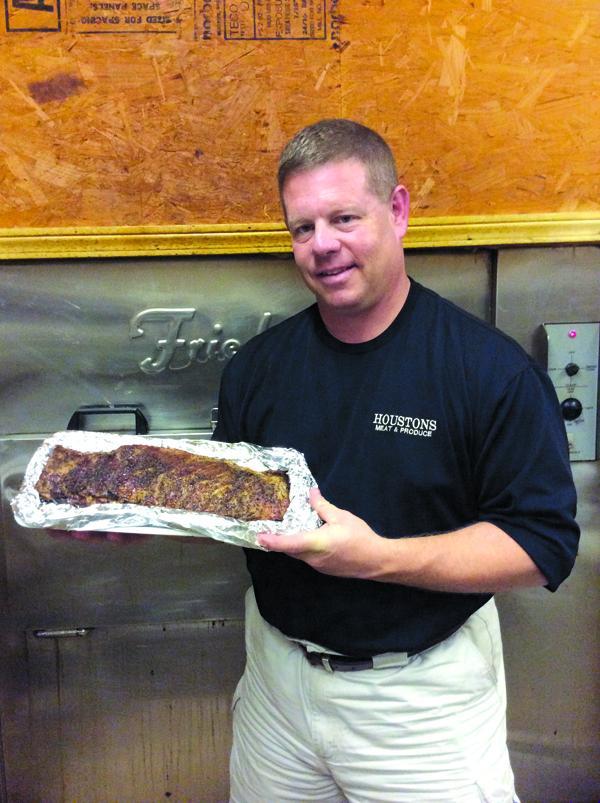 FROM OUR KITCHEN
RECIPE OF THE MONTH:
Houston's Pork Belly
5 lbs. Fresh Beef Brisket Flat
1 teaspoon each Salt & Pepper
3 tbsp Head Country Original Seasoning
Head Country Original BBQ Sauce
Directions: Take beef brisket, rub liberally on both sides with salt, pepper, and Head Country Original Seasoning.  Place on smoker(or in oven if you don't have a smoker), cook uncovered for approximately 5 and 1/2 hours on 225 degrees.  Remove fron smoker, let cool for 10 minutes.  Slice against the grain, 1/4 inch thick.  Drizzle with Head Country Original BBQ Sauce.  Serves 8-10.
Serve and as always – ENJOY!
Recipe Box
WHAT THEY SAY
Testimonials
Wow! Amazing! Great! Those were some of the comments I received from people at the dinner party I hosted. The food was delicious and the portions were generous. I will be using you again!

So happy to have a family run market like Houston's I purchase all my meat products here and their quality is incredible and the prices are wonderful. Plus also love the fact all the wonderful things they do for the Mount Juliet community. I highly recommend you visit this location.

I have ordered sandwich trays several times from Houston's and have never been disappointed. Everyone that works there is super friendly and helpful as well. Yesterday they went above and beyond to make sure my order was ready in time for the baby shower. They said they may have a hard time getting the order ready in time because of the were super busy with other orders. Not only was the order ready, but it was EARLY and it was so early they had to unlock the door to let my daughter in to pick it up!! THANK YOU!!!!